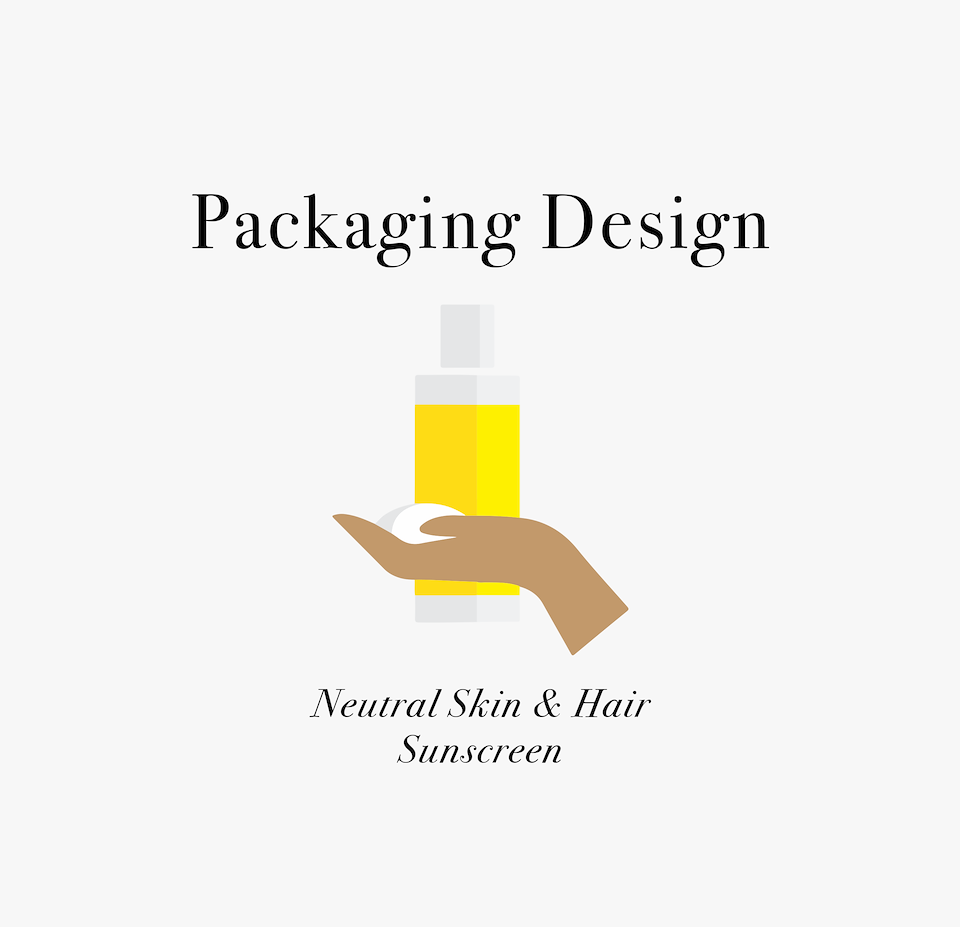 Product photo (taken by myself) of the final product with label.
And lastly the concept that went to production. We went full color to grab attention and to emulate that hot summer day when most people are purchasing sunscreen. Also instead of showing the literal ingredients we decided to show it through the landscape from which they were derived. The zinc oxide being the most prominent shown as the mountains.
This is the first concept I came up with after the first round of meetings with the client. We had already established a pretty "neutral" logo but were looking for something a little more expressive for the label while stilling emphasizing the minimal and natural ingredients.
Here is concept #2. The client was looking for a different palette, something warmer and putting an even larger emphasis on the "40 min protection" time.